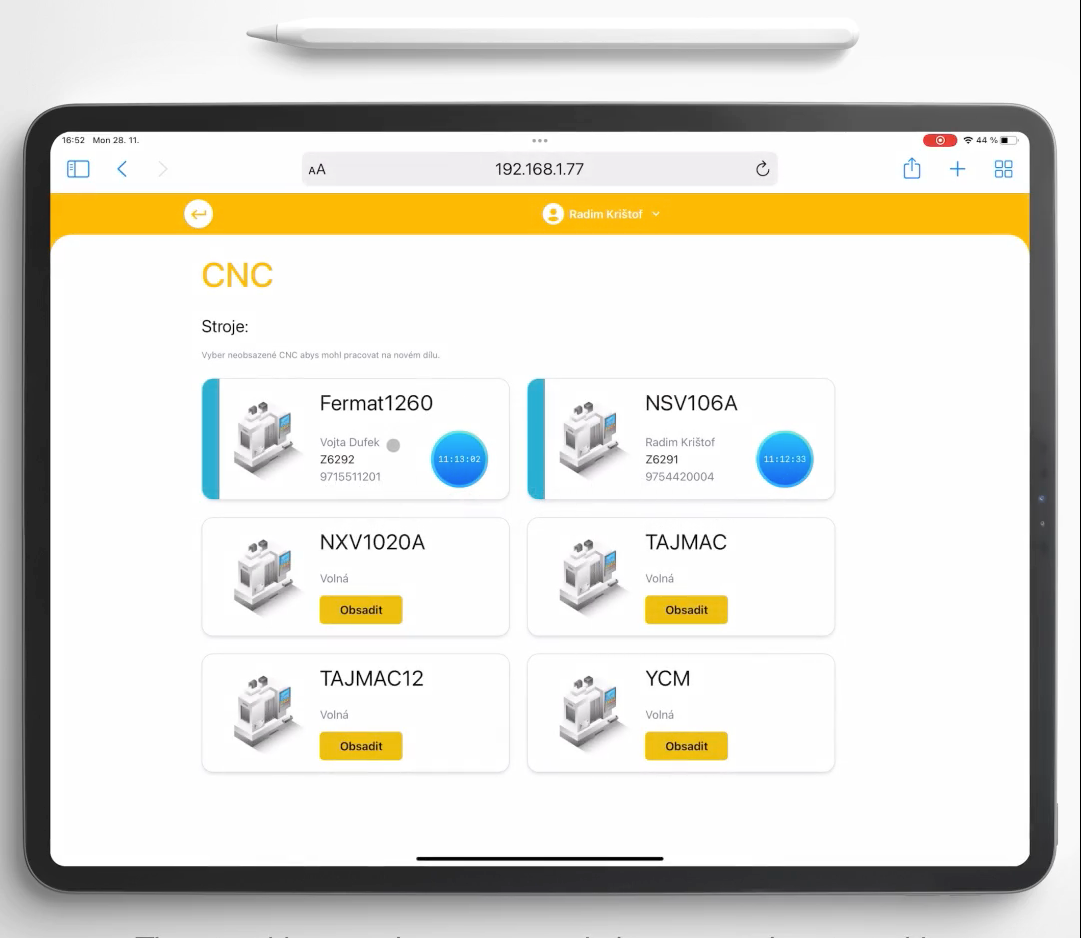 Project description
Our client wanted a better way to track and manage time spent on tasks on CNC machines. Our app offers a solution with its user-friendly interface and ability to collect data from CNC sensors. Workers can easily start and stop their time on specific tasks, and when they stop a task, the app prompts them to fill out a form with important information. This data is then organized in an Excel spreadsheet, where it can be compared with real data from the CNC machine sensors. This allows management to see how long the machine actually worked during the task and make more informed decisions.
Approach
Find a way to mine data from monitoring devices over a network.
Data analyzation and development of filtering feature from monitoring logs.
Designing a user interface and approval from client.
Final development and app deployment at client's workshop.