Technical drawing viewer App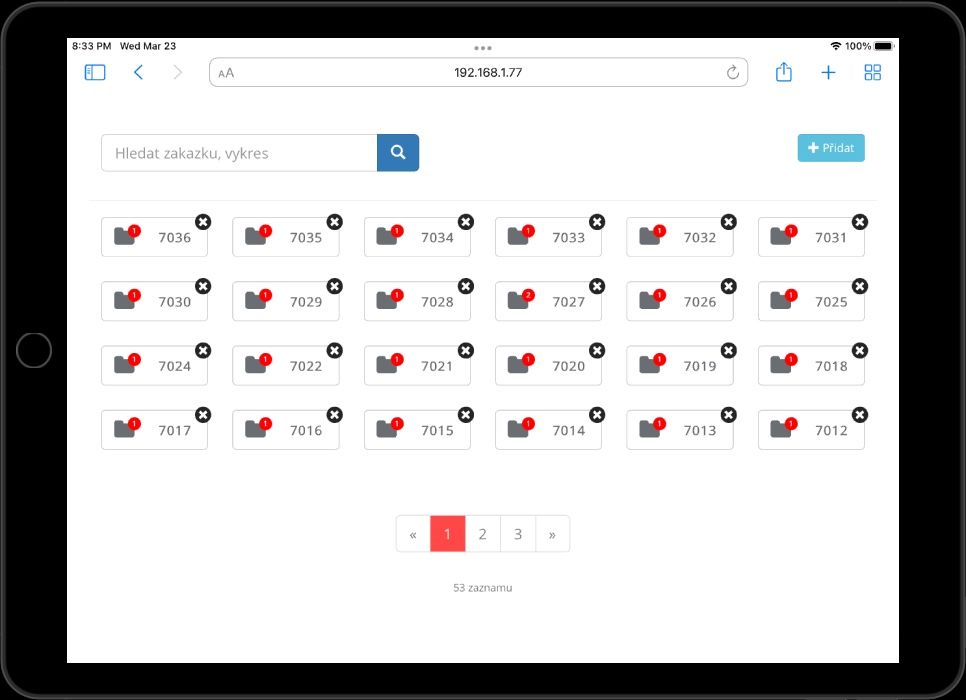 Project description
The engineering company wanted to replace the printing of technical documentation with a digital form. Many technical drawings comes as A3, A2, A1 and A0 formats which are very large sheets and the company needs special printers to print such large drawings. Furthermore, there is a large consumption of paper, which is perishable on the work shops. So it is necessary to print some drawings repeatedly. That's why the company came up with the idea of incorporating touchscreen tablets to view the drawings during production.
Approach
App design, company wanted design inspired by google drive.
Creation of admin part of app and integrating into existing information system.
Developing of user part which serve only for filtering and viewing.
App testing on several apple devices.
Delivery of whole product.